We presented two papers at the Multimodal Motor Behaviour : Impact of Sound conference, organized by Leibniz Unversität in Hannover and the ETH Institute of Thechnology of Zurich; which took place 09.31 and 10.01 in Hannover.
E. O. Boyer, L. Colin Malagon, F. Bevilacqua, P. Susini and S. Hanneton, "Continuous sound feedback in tracking tasks",
presenting an ongoing work comparing different sonification mappings and their contribution to a 2D visual tracking task.
F. Bevilacqua, A. Vanzandt-Escobar, N. Schnell, E. O. Boyer, N. Rasamimanana, S. Hanneton and A. Roby-Brami, "Sonification of the coordination of arm movements",
introducing the primary work on hemiparesis rehabilitation with real-time sound feedback.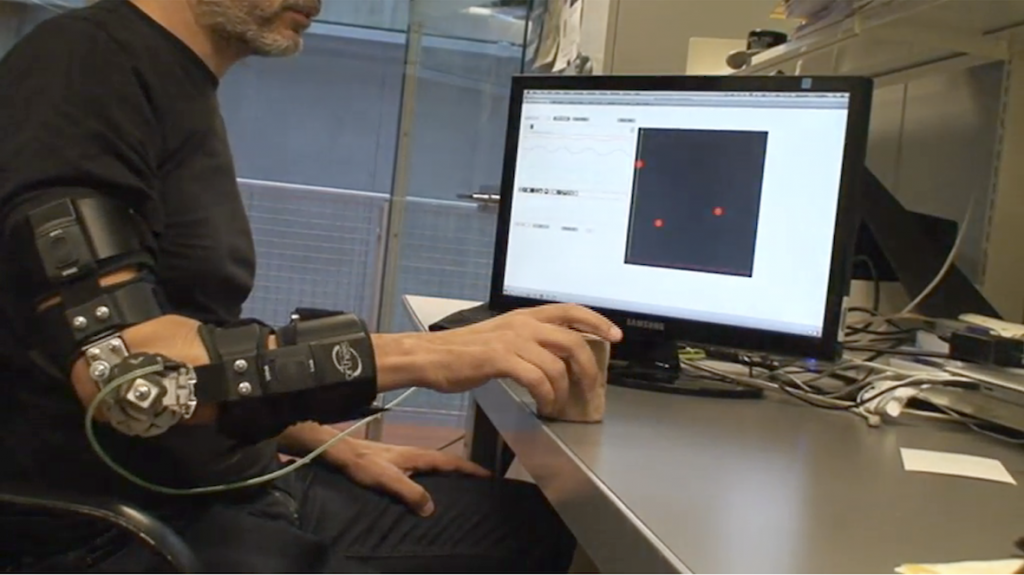 Screenshot of a demo video showing a prototype to simulate hemiparetic patients.